I will gain weight, there is still plenty of space on me
Published: 24/12/2014
The largest and the heaviest Czech professional bodybuilder Dalibor Hájek participated if four competitions in his second season among professionals. For the second time, he participated in domestic EVLS Prague Pro, the best placement he reach at the China Pro, where he finished in the 3rd place. In 2014, he also co-operate with a nutrition coach George Farah. Now it is off-peak. "I will rest to the early February, and then I will again begin with the bulk phase," he said.
In 2014, you had been competing in four professional competitions. How would you rate your season?
I'm not quite satisfied. It wasn't very good at the EVLS Prague Pro, where I missed the form I wished to have. The top form came a day and a half before the semifinals. This was followed by China, where it was better and I was happy with the result. The form had been growing even further, followed by the race in St. Petersburg, Russia, where I finished in the top five. And finally, I participated at the Ferrigno Legacy Pro in Santa Barbara, where I wanted to collect some more points. Form was timed perfectly until the moment I arrived in LA. I suffered unexpected stomach problems with vomiting and pre-competition diet suddenly changed into a struggle for maintaining a relatively good condition. With the eighth place I obviously wasn't satisfied.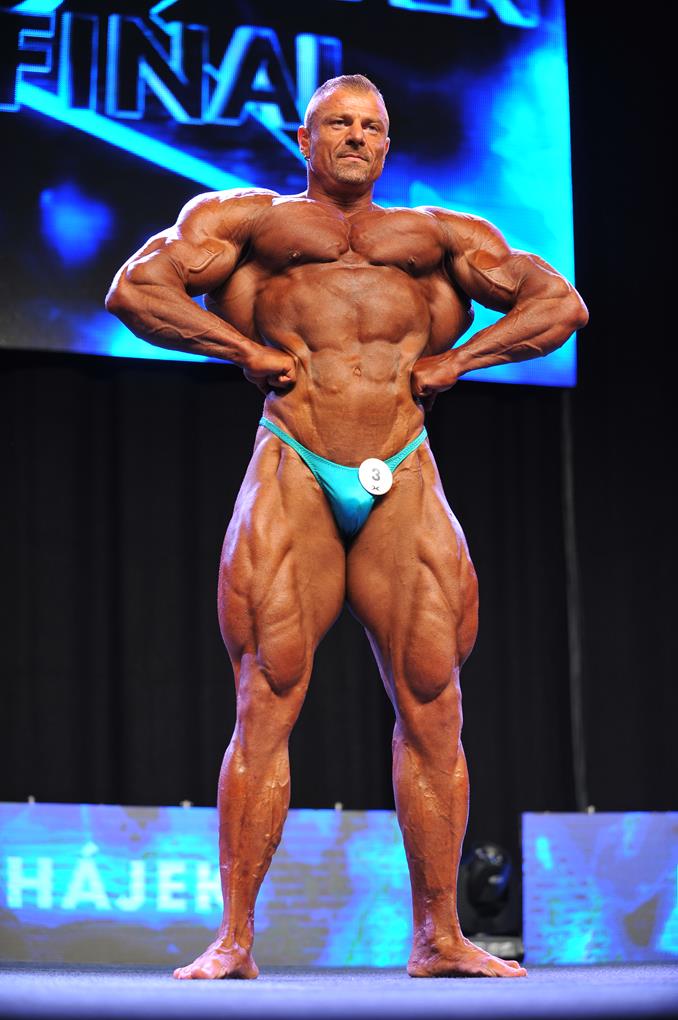 Was the China Pro your best competition in 2014 due you have reached the bronze medal?
Although there was not the top competition, but due to the points it was my best result of the season. It was also a valuable experience in preparation for the competition so far and in the quite exotic environments such as Henan province.
Between the EVLS Prague Pro 2013 and 2014 you have not competing for the whole year. Were you gaining the weight?
Yes, it was the bulk phase, during which I tried to gain as much weight as it was possible. I reached about 142 kg, but in the end there didn't remained quite as much as I'd imagined. We still struggle to figure out how to valorize the maximum weight gained in the bulk phase of preparation in the moments that I had planned, or plan for the year 2015.
Were there in your preparation before the season or during any changes?
I started to work with a nutritional consultant and coach George Farah, the entire season 2015 was under his supervision. At the beginning it was learning when George found out how I operate. We consult online, I am sending him photos of current form and George determines my diet and supplementation. That's about the only major change and I hope that it will soon have effect on the results.
Now your season ended, so you are just relaxing?
Exactly, I can eat and drink as I wish. Last training I had on Thursday the 11th of December. The day before Christmas Eve I had abdominal hernia operation. My relaxing phase is scheduled for approximately six weeks, in early February bulk phase will begin again.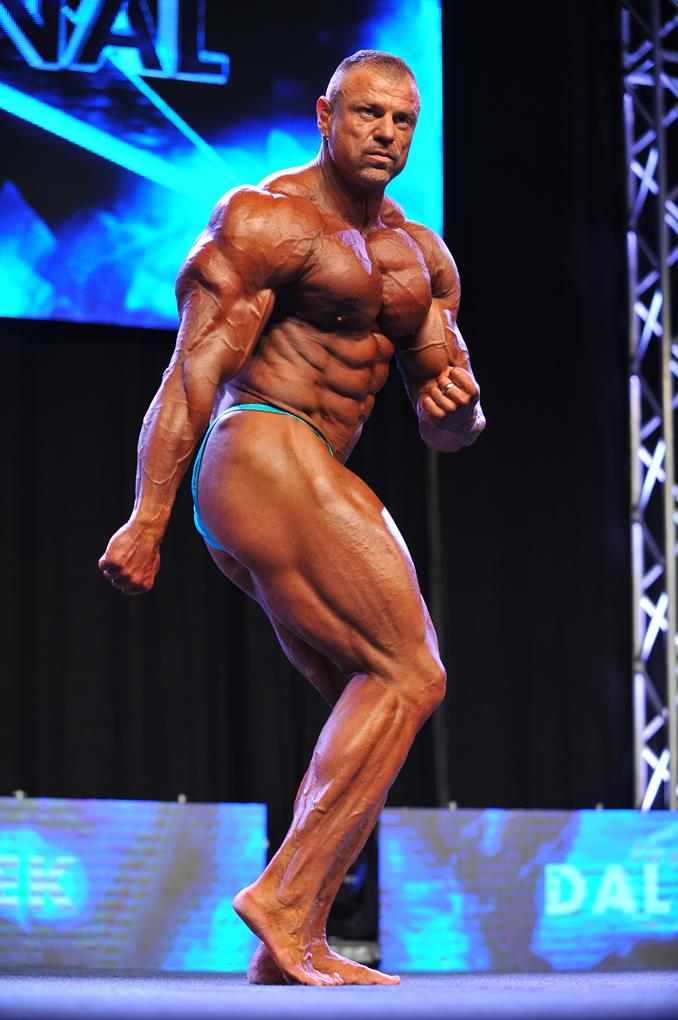 Regarding to your diet, can you now afford Christmas cookies or potato salad?
I, of course, have now scheduled balanced diet that I should follow, but some candy at Christmas I can certainly afford. (smile) And carp with the potato salad must be for Christmas. Because of one day, when a man eats this food, nothing will go wrong at this stage.
Have you already some outlook for 2015? At which competitons are going to start ...
It is still open. The first option is to collect points and try to nominate for Olympia 2015. A second possibility is that I will entire first half of the season focused on gaining weight and then I will start competing in October at EVLS Prague Pro and collect points in competitions as the autumn this year. Olympia would thus be on the table in 2016. That's because I miss some pounds compared with other professionals. Since I am a head taller than everyone else, so there is still plenty of space on me. (smile)
You have two sons, the elder is five years old. Is he doing some sport already?
Six months ago, I had signed him up for judo and I thought that he will enjoy it. But they twice flicked him on the mat and it bores him. (laughs) So he is going with his grandmother to the Sokol. But he want to be as big as dad and lift the same heavy weights.
Before bodybuilding career you was successful in rowing. Dou you now watch how performs Ondřej Synek or Mirka Knapková?
When I hear it or see it happen, I look. But I did not search for it. The rowing generation now is completely different, Mirka Knapková coincidentally is the daughter of my former coach.